Spinneret Plate for polyester/nylon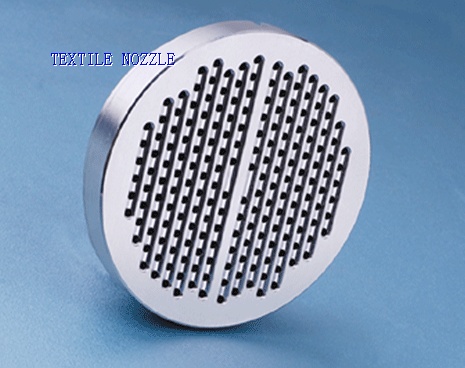 All kind of small spinnerets are produced from SIP TEXTILE.
It is widely applied to Polyester filament, Spandex Fibre, Polyamide fibre and Polypropylene filament and so on.
If you have any questions, please inquire us on time.

All kind of spinnerets can be produced from us.
It is applied to Polyester staple fiber production line.
All kind of deniers can be supplied.Such as:
Solid Spinneret:1.5D, 3D, 6D, 15D, 20D and else.
Hollow Spinneret:3D, 7D, 15D and else.
Special hole can be also produced by us.
If you are interested in these spinnerets, please don't hesitate to contact us.
If you have the detailed drawing, please send it for us as reference.Spinneret for Filament for Spinning

We are looking for the distributor in worldwide.Pls contact us for more details.